Who Else Wants To Know
The Secrets To Getting To Page One On Google?
Revealed! An easy plug- and-play system to transform your online marketing to get results. Discover Simple and Effective SEO Strategies That Will Get You To The Top!
Yes you CAN get to the top of Google and other search engines for your markets. We'll show you how (and how we get to the top and also the results of others who have followed our proven strategies).
From the desk of Coach Katerina
On the surface, it seems like it should be so easy, doesn't it?
You put of a website, you start a blog, you start writing. That is what all the "experts" tell you, isn't it?
So why isn't it working for you?
Or maybe it's sort of working but if certainly feels like you are not getting your share of leads or clients to work with from the work you are doing online. Not to mention, you know that this is supposed to be working out because you see and hear about it working for others. There HAS to be a better way.
Does any of this sound familiar?
So what does all of this have in common? Well, it comes down to one thing- knowing the right keywords and apply them the right way on your blogs and websites. You also need to know what to write about, who you are writing to and what type of action you want the prospect to take.
Wait! I can hear you all saying- "how in the world am I ever going to understand something like SEO and be able to apply it to my online marketing strategies?"
You've probably heard, or you may already know, that SEO is important. But do you really know HOW important?
Consider this: A lot of real estate agents, mortgage brokers and small business owners have been ripped off by so called SEO experts. You may be one of them. We were. We got duped by all kinds of promises that buyers and sellers would find us online. But the only thing we were buying was a bunch of snake oil. If you don't understand what SEO is, how in the world are you going to be able to check on the people you hire ( if you hire others to do your SEO for you)? See, there is a big problem there. We were told over and over again that our SEO was being worked on but yet our website was no where to be found on any search we did.
If you don't know the basics of SEO and what words to use and when to use them, if you don't know what to do with your website and blog after your publish it- how are you going to know which path you are going down.
So why is SEO so important to your online marketing for your business? A few reasons:
1. SEO is the integral part of online marketing . Good SEO will bring you prospects and those prospects will turn into sales which means you will make more money. You'll be able to get the click. Google will find you and crawl your site and blog. Then the bots will index your site and blog. When people look for those words that you blogged or provided content for and with, you will show up for them. How cool is that! I can not tell you how empowering it was to actually show up on page one of Google for the first time ever! I remember!
2. All successful entrepreneurs and business owners make marketing one of their top things they focus on. After all, no marketing, no customers. No new customers and eventually your business dries up. Knowing how to market effectively online is especially important as there are only so many hours in a day. SEO lets you leverage your marketing activities.
3. You may have heard the expression, "Content is King". This is because without good content people are not going to stay on your blog or website. But what kind of content do you write about? What words are you supposed to use? What niche is the one that is the best fit for your market, blog and and website?
4. If you don't know what good SEO is or what it looks like, you're not going to get it. That is why the most successful real estate agents, mortgage brokers and small business owners know how optimize their online marketing to attract not only the search engines but for the prospects too.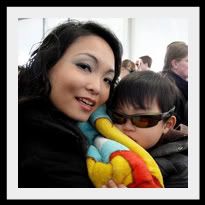 I actually have results to show for $122K in 400 points-that's a start. I also get 2 to 3 new clients each week because of my Internet Marketing ( more specifically SEO efforts) because of what I learnt at your SEO to the Top Class.

Katerina, I cannot say Thank You enough.

Soon, I can only work with the most ready clients- those who are ready to write a contract who can really utilize my skills. I'm not saying this to brag but there's only 1 me and I have so many clients on my schedule right now. It's unbelievable- thanks to your support as a coach and as a friend all these years.
Loreena Yeo, Realtor, Frisco Texas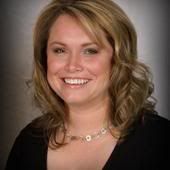 This class is so worth it!!!!!!!!!!!!!!!! This testimony echoes what we dealt with previously and then following Katerina and deciding to take the leap financially with this class. The rewards of it are more than 10 fold if the principles and tools taught are applied. I am still going back and reviewing the recordings to improve. I have much room for improvement based on what Katerina has taught, and yet the investment has paid for itself, plus approx. 5 listings minimum and will continue to get more!- Heather Fitzgerald- Realtor® Indianapolis IN.




Okay, so now you understand how important SEO is to the success of your business, either being able to hire the right SEO team or do your own. But it's so PAINFUL to take the time to actually learn this stuff! But it is sure worth the effort and the understanding that you will gain from it is priceless. Empowering yourself to be a step ahead and then to be able to know who you are hiring, what questions to ask and then to be able to check on their work! Very empowering indeed. No longer do you need to be in the dark about SEO.
Heck, for most of you, you will want the control. You will relish the control . The control over your own marketing, your own content and the ability to change it when and how you want to. That is very liberating! You will then truly choose the income level you want to reach.
But even just knowing some SEO is usually just enough to get you into a bunch of trouble because it is a total waste of time to spend that energy, time and money where no one is ever going to find you. Most of the time, through all the clients I have coached, the one main thing I see over and over again is that they think they are blogging and writing with the right keywords but they are totally off the mark.
Well, that is why I am so excited to share with you what we do to get to the top of Google and stay there. In fact, I was just checking on some of our keywords and a year later, we are still number one from the time that I wrote an article with those keywords.
But first...
Who are we and why should you listen to us?
Good question.
Well let's share the good stuff first: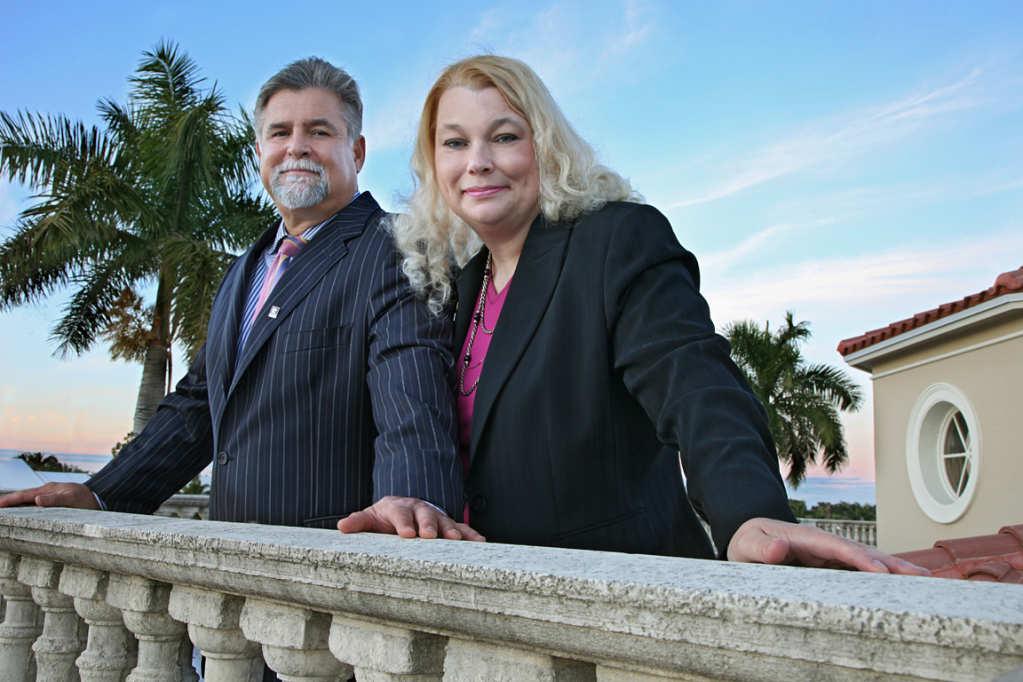 Nestor and Katerina Gasset are full time Realtors®, CIPS, ABR, GRI, SFR- agents in Wellington Florida.
Nestor and Katerina are in the top 2% of closed sales in their entire MLS. They are the featured success agents in the National Realtor® Magazine highlighting the success they have marketing to expired listings. Over the past 23 years they have perfected their direct mailing package and consistantly strive to get an even higher rate of return. The past year they closed $10 million dollars in listings from their expired listing secrets. Together, Nestor and Katerina have 9 children.

Katerina is also a coach, consultant, author and trainer. She is the #2 Top Blogger with the second most subscribers on Active Rain, a real estate network blogging platform. She was first licensed in California in 1983 and has received numerous awards. She is a guest presenter on Virtual Real Estate Bar Camp and a contributing writer for the Active Rain Guide. She also teaches Realbird tutorials for Realbird. Katerina's passion lies in coaching agents to reach their full potential through developing their brand as well as niche markets with blogging, SEO, PR, social networking and good ol' direct mail campaigns to expired listings. Nestor and Katerina are the authors of, " Everything You Ever Wanted To Know About Short Sales" . Katerina developed a 9 week webinar course,' SEO To The Top'. Agents rave about their results from attending this course. Katerina works one on one in private coaching sessions and has customized specific to market expired listing marketing letters, branding, SEO and social media management for her clients.


But that doesn't tell the whole story. You see, we were taken for quite the rip off ride for online marketing gimmicks and products that are sold to unsuspecting real estate agents and small business owners.
We jumped right on the internet bandwagon back in the middle 1990's. You know when Realtor.com was just coming into being. We bought it all, hook, line and sinker. We spent thousands of dollars and in some cases, thousands of dollars monthly for online promises that we would rake in the listings if we would just keep buying. We got so fed up with it all that one day we just pulled the plug. Yep! That's right! In the year 2002 we pulled the plug on all our internet adventures or should I say misadventures.
In 2006 we revisited have a website once again. We discussed blogging and podcasting. After 1.5 years of intense study about the internet, search engine marketing, online marketing and online sales we decided to give it one more try.
Earl Nightingale, the dean of self development said that by studying any field you are interested in learning, in just one hour a day for a period of five years you would become an expert on that subject. Since I have applied this principle in my life many times over I decided to do it again. This time, I turned that one hour a day into 5 to 8 hours per day.
Each night at about 8 p.m. I would start my study and research of internet marketing and SEO. I took classes, webinars, paid for many courses and soaked it all in. I sought out the business men and women on line that were making it big in their respective areas from selling cameras to selling marketing programs. I spent thousands of dollars in training and coaching to make sure that I really understood what it was going to take this time around online.
Back in those days it was typical to be in a google sandbox for at least 6 months. Of course, that is no longer the case. But knowing that was typical in 2006 - we made plans to speed that process up through blogging and getting links to our website from topical and relevant forums and websites. Within 4 months of using all that I learned our website was indexed and not only indexed but ranking on page of Google for many of our keyword phrases. The rest is history.
You see, it's NOT YOUR FAULT your online marketing strategies are not working to get you the results you want. First off, there's a lot to learn about all of this SEO and social media marketing. This isn't something that 'just' happens!
And, NO ONE has broken this down into an easy-to-follow, plug and play system the way we have. You're going to easily be able to get your blog and websites up to the top of the Google result pages once you finish my SEO To The Top Bootcamp.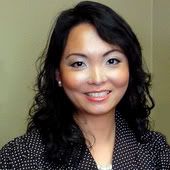 This is an awesome testimonial, Katerina. I too had seen success like Corrine has. Although I do not want to publish my earned income, I can say, for the month of March 2010 - I closed on my highest income (for 1 month) for my entire career. I made more money in March alone than I ever did 1 year as a structural engineer in my past life.





Many thanks to your SEO class

. Loreena Yeo Broker, Realtor® Frisco TX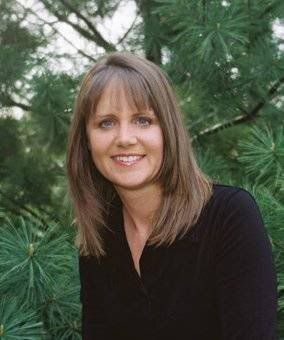 I took Katerina's SEO class and loved it. I can make a blog rank so quick for specific keywords it isn't even funny. I continue to assist Katerina in her SEO class just so I can hear any new information she gets. She knows her stuff! It is so fun to write a post on AR and see it rank but it is even more fun to have Katerina critique it and make it rank even higher.

In our class she has her students write a post, then she critiques it during class. The post will go from not ranking at all for the keywords to hitting the first page--it is a riot.

I am bad about writing blog posts-because I am so busy with the business I got just from taking Katerina's class. I took two new listings in the last 10 days- both directly connected to my blog posts. All of my listings right now are from my blog posts-hard to arugue that one. What little I do brings me a whole lot of business!!




So here's a sampling of what you'll get with our breakthrough program consisting of nine (9) information packed video trainings.
Please note that I am still adding the modules below on this new website. I have not been able to move them all over from my other website yet. It should be done within the next few hours.

Have you heard the saying" If you don't know where you're going, any road will take you there?" Well, if you don't know the first thing about SEO basics, what the basic terminology is, what it all means- how in the world do you expect to get anywhere in your online marketing?
This first module is so important to your foundation of all your online marketing, your blogs, your websites, just about anything you do on the internet.
Even people who have a good understanding of SEO say that this first module consisted of information that they did not even know.
You're also going to learn:
Did you know that keywords are the most important part of your web sites and your blog? The word out on the internet scene is that content is king but I like to say, that may be so, but the king can't do anything without the queen's consent! Keywords are Queen! In fact, even if your writing is the next Robert Louis Stevenson it won't matter one little bit if no one can find you!
You first have to be found. You have to write and blog with the right keywords in order to get the right prospects.
That's why you need keyword nuggets. Keywords are the nuggets that lead your prospects to find you. This is the most important module of all these modules. If you get the others right and this one wrong, you are going to end up frustrated and wondering why your online marketing is not working.
Here's what else you're going to learn:
Want to know the best way to:
Climb the search engines fast?

How to stay on page one of Google once you get there?

Rise above your competition?
It is better to be number 10 on page one of Google searches than to be number one on page two.
If you get links from a website that is updated daily and has a lot of links pointing to it- you are bound to have the link to your site found quickly and get your site indexed.
Here's what you will also learn: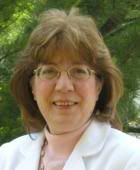 I highly recommend that anyone who's looking to boost their
ankings in Google to follow Katerina's highly effective SEO strategies.


Thanks to Katerina, I was able to position myself within two weeks in 9 of 10 spots on page one of Google for a condominium complex I was farming and have also been able to dominate page 1 of Google for two other relevant keywords in my market area.

Katerina ROCKS! Her SEO techniques work!!




You have to get the click!
People need to find you. People need to know where you are. You have to get the searcher to click on your website or blog.
But how can they click on your website of blog if you don't show up on the major search engines for the search they typed into their search bar? You have to speak to the search engines first in the language that the bots understand.
In module 4 you will learn:
Now you are armed with the tools to put it all together.
There is a difference between onsite SEO and offsite SEO. You will understand what both are and how to apply them in the most time efficient manner.
It's all in the details. Sometimes just the smallest of actions, the smallest of steps will get you the biggest net results.
Ah. Here we go.
This is where the rubber meets the road. You have come this far on your journey to becoming empowered to understanding how to get blogs and websites to the top of the search engines. You have been doing your homework assignments.
Now you will get to check your work!
In this module you will learn how to check on your blog and website positions and learn from those who are getting results. You will see first hand in the video training online searching and learning through the successes and results of several posts that are being presented without rehearsal.
You are then going to be invited to attend a live session where you can share your experiences and successes and get the help you need to tweak your blog posts and website content to get better positioning.
You should be at the top of Google SERPS by now for your blog posts. Now it is on to your website. Learning the website structure and how Google spiders crawl the internet will help you add content to your websites that will get your site indexed by Google and the other search engines.
You are the one that should have control over your website. Even if you delegate the building and updating to companies or virtual assistants who can do this for your site- you must retain the keys to your website. You should have the authority to go into your website and make any changes that you want to make, when you want to make them.
You will be learning:
Social Media is all the rave now. It is vital to your success online.
But you need to know what, how and when to apply it and also what is a waste of time. Social media can be a real time waster.
In this module you will learn:
Boosting your Google juice and the final touches module will take you through additional ways to get links to your blogs and websites which are especially helpful if you are in a very competitive market.
in this final module you will also learn how to use SEO to get your video youtube channel up on the charts for your market. Video is the future of marketing on the internet. Youtube is the second largest search engine and has its' own rules and algorithms. Don't get left in the dust when it comes to showing up in video search results.
Here's what some of our last participants are saying about SEO To The Top Webinar:




Virginia Hepp:



Active Rain uses my blog as an example of a successful blog in several of their classes and seminars, so I get calls from people all the time asking me for suggestions. Debe Maxwell, Corinne Guest, many more have called me to ask why they never get any phone calls like I do, I gave them some hints, but told them to go to the expert – and I have seen their blogs transform after they started working with Katerina. They are making $$$ now from their web presence.




Mary Smith:



So, thanks Katerina for helping me know what it means to Sharpen My Edge with SEO! We have learned that this is a process, not an event so we are working to implement changes so that web users can better find Bruce & Mary Smith and Savannah Lakes Village in their search for retirement and second homes in McCormick County, SC.

Katerina, you're a great teacher and an inspiration for all you do!!! Thanks so much!






Carol Fox:



Get a coach. Coach Katerina, to be more specific. I just finished Coach Katerina's first SEO to the Top Webinar. Here are some of the things that I didn't know about blogging before I attended the webinar:

It's not about how well you write or what you know about real estate. It's all about Google juice!
Everything you do must be about SEO or search engine optimization. If the consumer can't find you in the searches, did you really write that post that took hours of your precious time?
You need to know what key words are and you need a plan to incorporate the best key words for your target audience into your blog and website. If you don't have a good plan, your beautiful posts will be scattered all over the internet. Once again, if they can't find you, did you really write the post?
After key words, it's all about the links. And there are so many ways to link, it boggles the mind. One more reason to have a plan.
There's more but I'll leave it at that. Don't be like me and my backward blogging efforts. Do yourself a favor and check out Katerina's SEO to the Top Webinar. It's very reasonably priced and a great value. You'll learn to use your blogging time more efficiently and most likely get results a lot quicker.

Thanks Katerina for the great webinar. I'll see you on Page One!



So you may be wondering:
How is this all going to work? How am I going to get my hands on all this amazing information?
Well, here's how this is going to work:
First off, you are going to get a link to the video recording of each of the modules in your email box.
You will get one video recording link each week for nine weeks. These video recordings last from between one hour to two hours in length depending on the topic. You will hear live interaction with students working on the modules, their questions and my answers. This will certainly answer many of the questions that you have about your online marketing programs.
Next, you are going to get some FANTASTIC bonuses:
Bonus #1- Q& A Call
Once the program is over you're going to have questions. Well, we have the answers! We'll host a bonus Q&A call where you can hop on and ask all your questions about the great information you've been learning. Want a little help on your specific situation? No problem- here's the call to do it!
You will be invited to the Q&A call once every 3 months for the next two years!!!
Bonus #2- Live Module # 6 sessions! You will be notified by invitation only to attend live module # 6 sessions two times during the first 12 months after you enroll in the SEO To The Top Webinar. This is where we will help to dissect your blog posts and check your search engine rankings. You will be given instruction on how to increase your position on the search engines using the exact posts that you write yourself!
Bonus #3- Deeply discounted keyword coaching sessions for the entire life of the program and beyond. You will be given an SEO discount to private keyword discovery and research sessions with Coach Katerina during your nine weeks and for two years after your program is complete.
This sounds fantastic Coach Katerina, but how much is it all going to cost me?
Ah, good question. And I have one of my own.
How much is it costing you each day that you are not on top of the search engines? How much is each sale that is going to one of your competitors for your market costing you?
$600? $1200? $1600? $2200? More?
I bet you don't even know. ( You may not even WANT to know.)
What's worse is you might be a FEW SIMPLE TWEAKS away from doubling or tripling your income and leads that you get online. ( Truly, I've seen this happen! BIG TIME!!!)
One of my real estate agent clients paid out over $4000 to an SEO expert who produced one of the worst websites I have seen. She had only about 100 visitors a month to that website and as soon as they got to the site they ran away.
She started adding the small changes and overnight her visitors went up. We did a keyword session, she added her keywords and within two months she had over 10,000 visitors a month! Huge difference! But even better than that, they stayed. They liked her site and just in the month of June alone she closed over $230,000 in commissions to her. She went from nothing to making more money in one month than she had made in years.
All you have to do is land one new client to make this course more than pay for itself!
Ready to get started?




Yes Coach Katerina!

I want to transform my business and start seeing results in my online marketing efforts through your SEO To The Top Bootcamp!




For my investment of $499, I understand I'm going to get:




* This effective program wtih 9 video training sessions between 75 minutes to 90 minutes in length.

* Quarterly Live question and answer sessions for the next 3 years with new updates.

* Included in one of the video trainings is a keyword webinar that explains in detail how to discover your keywords.




Plus I'm going to get these fantastic bonuses:




Bonus #1- Group Q&A Call that you will be personally invited to.

Bonus #2- Exclusive online forum

Bonus #3- First come first serve live SEO To The Top invites- if you are enrolled in this program than anytime I am doing a live webinar on any of the sessions you will be invited to attend. However, there are limited seats available so you will have to accept your invite right away as this is on a first come first serve.

Bonus#4- Huge discount for Keyword research one on one sessions where you and I will work only on your market, on your keywords and discover your niche markets. There is no price tag to put on this session!




Your payment is processed on secure servers.
So are you ready to get started? You are just weeks away from getting your phone to ring with buyers and sellers who want to do business with you!
To your success,
Coach Katerina
P.S. If you're struggling to understand SEO and how it works in your online marketing, I urge you to invest in this training. You're going to learn an effective marketing plan that is going to work for years to come in your business. If you're struggling to get buyers and sellers to find you online then you need to take this course.